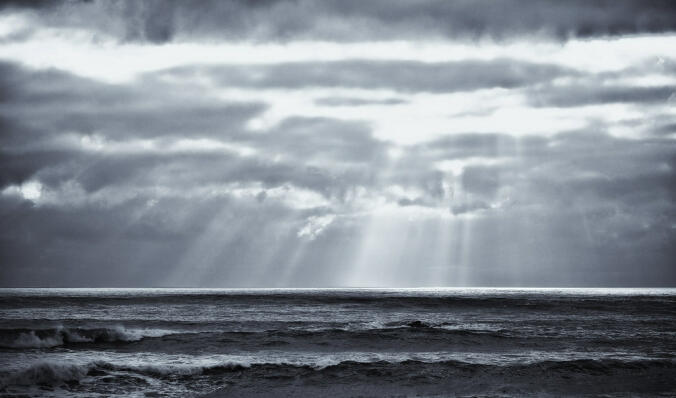 Well… there wasn't really a storm that was coming after I took this picture, however there might as well have been one. This past Wednesday, Allison and I decided to take the California State Highway 1 all the way up to San Jose from Los Angeles. This was the last picture I took while parking in the middle of nowhere on the side of California State Highway 1 before the stretch of road I call the "death curves". It was the toughest stretch of road that I have ever driven on and I only have this analogy to describe how I felt about it at the time. Here we go, for you hardcore gamers out there:
The experience was like playing an incredibly bad, blatant rip-off of one of the God of War games, with onslaughts of ridiculously difficult and repetitive enemies and bosses with bad camera angles that took forever to finish, only to find out that the ending sucks!
It was winding and long. How long, you ask? It was a 2 hours of tightly grasping the steering-wheel, constant braking, and 180-degree+ turns. One mistake and I would have become part of the landscape. Not only it is really high above the ocean in elevation but the roads also got increasingly more rough, narrow, and difficult as I get closer to Monterey Bay. At some parts of the road, there would only be one lane for both directions… yeah… hmmm… who needs two lanes anyway! Up and down, left and right, nonstop madness and frustration for a period of 2 hours. The last hour of it was in complete darkness (it was getting kinda dark as you can see in the picture above)! Where were the reset or pause buttons?!
I can surely say that this is the last time I'll be driving through that stretch of road. So unless you have a death wish or a nice sport car with nice handling… or both, I'd recommend not taking this way ever! It's totally not worth it since you would be too busy trying to dodge death (cliff on one side, spiky sliding rocks on the other), you wouldn't be able to enjoy any of the nice views it offers.
This picture below described perfectly how I felt at the time: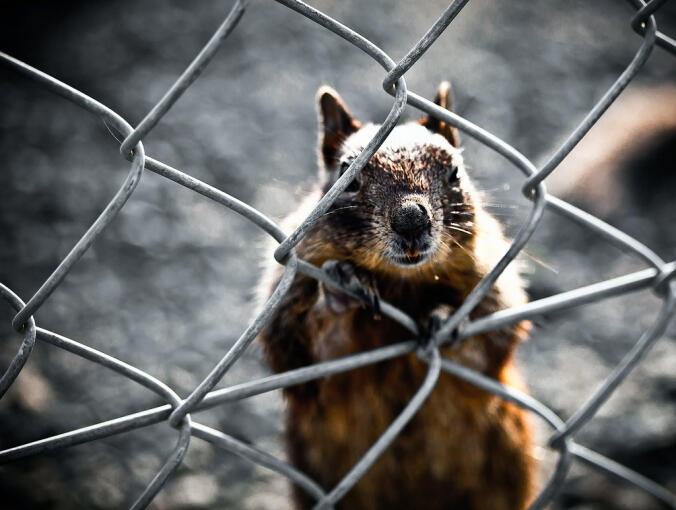 These squirrels were a whole different story in itself, they're hungry, relentless, and fearless… since everyone who comes by this area of the beach always end up feeding them even though there is a sign that reads "No feeding the animals".