About Me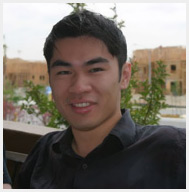 I graduated with a Bachelor of Science in Computer Science from University of La Verne in 2003, and recently graduated with a Master's degree in Computer Science from University of California, Irvine in June 2006. I currently divide my time between work and my website, with a little time left over for my girlfriend, Allison.
I grew up in Vietnam, and moved to the U.S. when I was 10 years old. I have always loved playing with computers, and have been doing web design and development since 2000.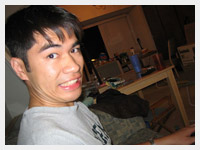 I have always loved sports, from playing tennis throughout high school and college to ballroom dancing. I also enjoy watching anime, such as Naruto and One Piece. I was an avid World of Warcraft player for a year or so when it first came out, as the guild master of the GoG Federation on Frostwolf server.
Phu Son? What's that mean?
You can read all about it in one of my past blog entries.
More to come!
---
---
---